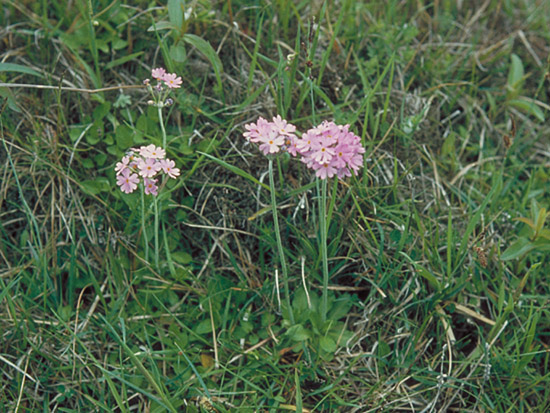 The salt marshes on Bornholm are natural low-growing due to the bedrock lying near the surface of the ground.

Primula farinosa in the left picture grows in large populations many places on Bornholm along the coast. It is nearly extinct in the rest of Denmark, where it can be found in a few places on Seeland.

Other interesting species in the salt marshes on Bornholm are Tetragonolobus maritimus, Samolus valerandi and Cladium mariscus.