In the more low-lying parts of the salt marsh, the salty waters has an influence on the vegetation and several species of salt-resistant plants grows here. Common species are Juncus geradii, Trifolium fragiferum, Potentilla anserina, Glaux maritima, Triglochin maritima, Agrostis stolonifera, Trifolium repens and Centaurium littorale var. littorale.
Samolus valerandi in the right picture grows in the more humid depressions on salt marshes where it can be seen in thousands. The species is getting rare in Denmark due to fertilization of the salt marshes.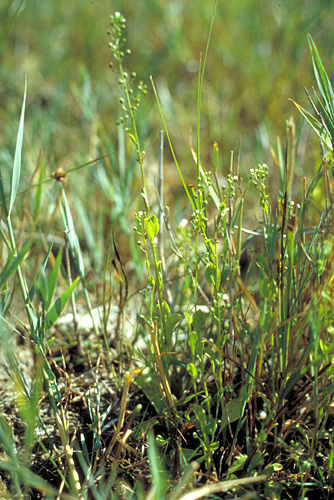 A number of rare species of plants can be seen on the salt marshes and on grassland lying near the coast. One of these is Gentianella uliginosa in the left picture. Gentianella uliginosa is to day quite rare in Denmark and has been included on the danish red list of threathened and endagered species.